Summer is upon us, and for those that get the itch to DIY, pallet projects can be a perfect outlet. Pallets that have reached the end of their life cycle and can no longer be used to carry goods are often cheaper than other building . For anyone who happens to have a few spare pallets lying around, these project ideas are sure to spark your creativity. These projects will work whether you're looking to refresh and update your own space or give a unique, handmade gift to a friend.
Each of these DIY ideas is linked to an Etsy shop. If you lack the time or talent for DIY or can't get enough materials, consider supporting a small business instead by purchasing from one of these creators.
1. Pallet Swing
This pallet swing would look lovely on a porch or in a garden with the proper supports. The pallet wood gives it a distinct, rustic look that you can customize with paint or a stain.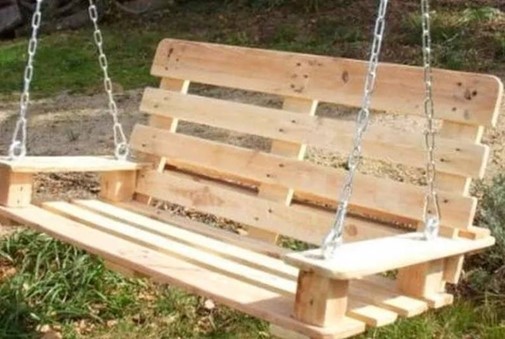 Created by DesignbyIvan on Etsy
2. Pallet Bar
Summer isn't complete without refreshing beverages. With the pandemic waning, more people are having guests over for summer picnics and get-togethers, and a bar is a great way to entertain. This pallet bar can store what you need and fold away when not in use.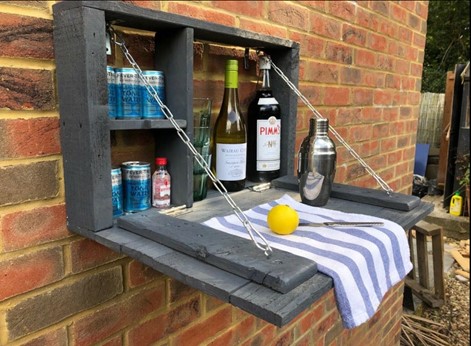 Created by Tomspalletwoodco on Etsy
3. Pallet Flag Décor
Summertime is full of celebrations of our great nation. Show your support for the red, white and blue by displaying a flag decoration made from pallet wood.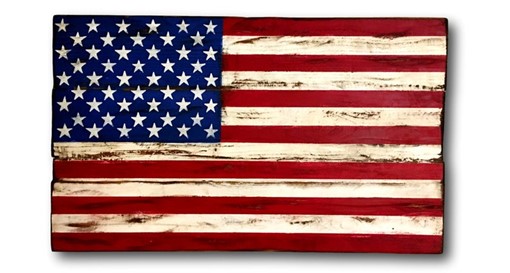 Created by PalletsandPaint on Etsy
4. Customized Design
If you want to take your décor a step further, you can make entirely custom designs. You can create welcome signs, quotes, paintings and more. Make a statement and show your personality with an original design!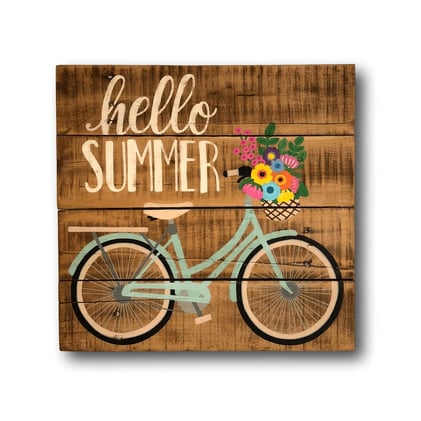 Created by PalletsandPaint on Etsy
5. Pallet Garden Furniture
With restrictions lifting and the weather warming, many of us are gathering safely outdoors. If you need more outdoor seating, consider a set of pallet furniture. Like the other projects mentioned, these pieces have that rustic charm that makes pallet projects so popular. You can also add upholstery or cushions to add more comfort.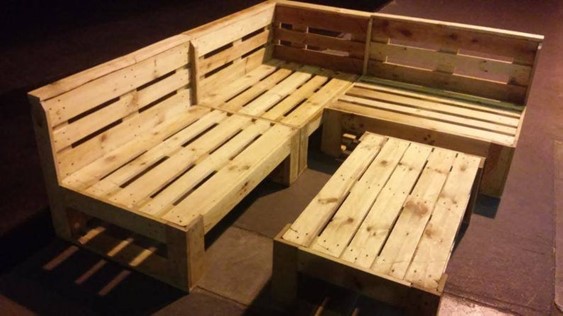 Created by DesignbyIvan on Etsy
If you're having a hard time finding used pallets right now, tuck these ideas away for later use! These projects can be used all throughout the year and would also make excellent Christmas gifts. Thank you to the Etsy creators linked above who generously allowed us to use their photos for this post.