Christmas will be here before we know it. Many of us aren't shopping in stores the way we did in previous years, and it isn't always easy to find what we need online. What better time to make a gift rather than buy one? Homemade gifts can save money and be just as high quality as what we find in the store. It's also a unique way to show that you care. The time and effort that goes into making a homemade, custom gift can make the receiver feel even more special.
You can often make gifts out of inexpensive materials, or even things you already have! If you have spare pallets that you don't need to use anymore, they can be given a new life by being made into a custom gift. Pallets are an inexpensive material that you can access easily. If you do not have pallets piling up at a business near you, or you want to avoid the difficult task of disassembling a pallet, check out our pallet kits available at Millwood Direct.
Here are a few ideas for gifts you can make with pallets!
Wooden Décor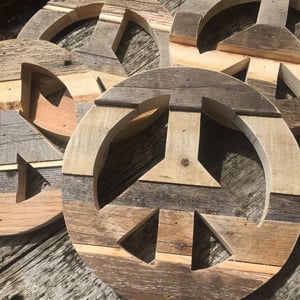 Created by Rohnda and Kiki at R2KPallets
This charming piece of décor made from pallet wood is a perfect gift for someone who loves the rustic look. With the right tools, you can create many different shapes to suit whatever your gift-recipient is interested in.
Mug Holder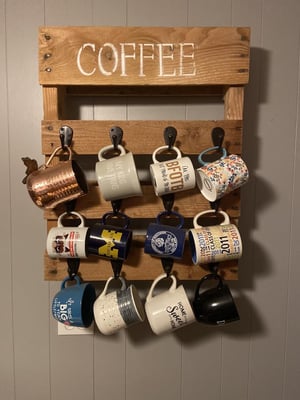 Created by Michael at 906limited
Many of us have a large assortment of mugs gathered over the years that are shoved into a cabinet where no one gets to see them. For the coffee or tea lover in your life, this gift is a perfect way to display a collection of one's favorite mugs!
Cut-out Art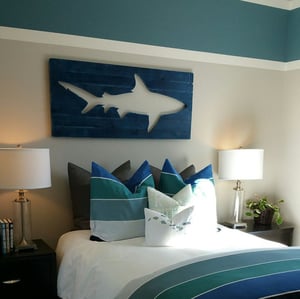 Created by Becca at BBSIGNSDESIGNS
This piece of wall art is a fantastic addition to any nautical themed room! You can use any image you like, draw it onto the pallet wood, and cut it out using the correct tools. You can also use the piece of wood that was cut out for additional décor options.
Christmas Card Display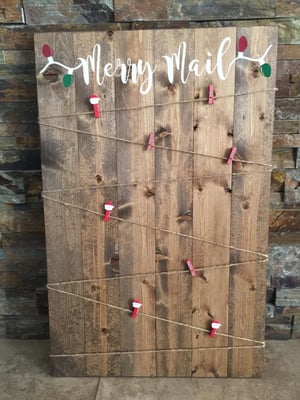 Created by Becca at BBSIGNSDESIGNS
This piece is a festive and fun way to display all the Christmas cards we get, while adding that rustic charm that pallet projects give us. This is a perfect gift for the person who never has enough room on their mantle to show off their merry mail!
Welcome Sign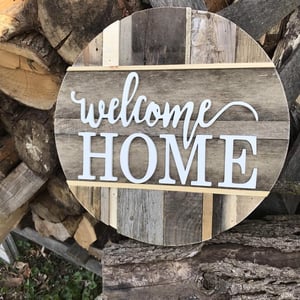 Created by Rohnda and Kiki at R2KPallets
This welcome sign brings a touch of warmth to any home. The creator in this example used wood cut-outs for the letting to give it a more three-dimensional look, but a painted message would also look great for those who prefer it!
If you don't have the time or the talent to create these pieces yourself, each photo on this post links to the Etsy page of its original creator. These creators are small business owners who can use our support now more than ever. If you enjoy supporting small business over the holidays, this is a safe opportunity to do so!