Dress Appropriately – Now is not the time to show off your new Nikes. In most cases you're safe with business casual attire, but use your best judgement based on the position. For example, if a woman is interviewing for a plant manager position and expects to take a tour around the plant, she should avoid open toed shoes.


Be A Few Minutes Early – Have you ever heard the saying "5 minutes early is on time; on time is late; late is unacceptable?" Always give yourself extra time to park, find the office and get yourself settled so you aren't rushing into the meeting.


SMILE and look people in the EYES – There's a lot to be said for nonverbal communication (pun intended). There are resources online that allow you to record yourself giving an interview response so that you can observe your nonverbal cues; for a simpler exercise, try practicing in the mirror.


Don't be grumpy, cynical or sarcastic – Yes, everyone has their days, but you have limited time during an interview to make an impression. You want to show that you not only have the skills for the position, but that you are someone who will keep the work environment pleasant and friendly.


Research the position/company and have 3 questions ready to ask – There is no company website or interviewer out there that could possibly give you all the information you should know before accepting a job. Show that you are engaged and interested by doing the research ahead of time, and asking questions to fill in the blanks. If you aren't sure what you don't know, try a few of these:

Ask about the corporate structure and culture.
Ask why they are looking for this position (newly created, someone quit, etc).
Ask what specific challenges you might face in this position.
Ask what a typical day will be like.
Ask what is the next step in the interview process?



Be Prepared to Answer Behavioral Interview Questions – Google is a wonderful resource for this. You can find all types of questions like "what was a time you were stressed, and how did you deal with it" online, along with resources on how to answer the question so that you give the interviewer the information they are looking for. It's helpful to practice these ahead of time so you have anecdotes and examples prepared.


Always Send a Follow up Thank You – To do this, you need to make sure you leave with business cards or email addresses of everyone you interviewed with. Best practice is to send a thank you email the same day


Celebrate you had an interview – You did it! Sometimes it can be helpful to keep notes after an interview so you remember what was said, but don't dwell too much after the fact. You prepared, you asked the right questions, you gave great answers, and you followed up with a thank you card- well done! Now go celebrate your success in the knowledge that you gave them your very best!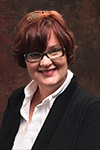 Sapphire Young is the manager of HR support services at Millwood. Her experience in hiring, interviewing and managing the recruitment process makes her a valuable resource for anyone interested in developing their career, be it in an office or a pallet facility.