When nine year-old Kendall Pikor came to Millwood with her three older brothers on August 1, she was a little nervous. They would be presenting their projects for 4H in the hope that Millwood would sponsor them. Her 11 year-old brothers Cooper, Parker and Sutton had all been in 4H before her, but this was her first year participating.
Within the first few minutes of their presentation though, it was hard to remember just how young the siblings are. They each described getting up early to raise their animals, exercising and feeding them every day in between all their school and family responsibilities.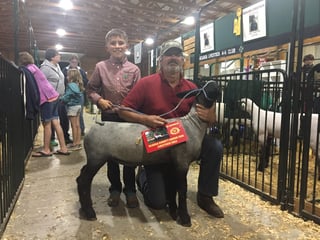 Cooper and Parker both raise lambs; Parker had an exceptionally exciting year when one of the lambs broke its leg, and Parker helped his father set the leg. Sutton entered with a pig named Vader this year; he learned to weld and grind while helping his dad build the pig pen. Kendall also raised a pig, named Storm, that she trained every day to build up the muscles that make pigs valuable to buyers.
After going over the reasons they love 4H (a popular one among the group is the opportunity to become better communicators and socialize) and all the things they had learned on their projects, Millwood agreed to purchase one of the animals at The Great Geauga County fair.
Cooper's lamb became our own when we succesfully outbid for it at the fair's livestock auction. After the purchase, the lamb was sent to be processed where we then received the 21 pounds of ground lamb meat, along with dozens of pounds of stew meat, lamb chops, boneless and bone-in leg meat.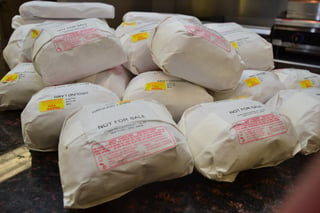 Through our chaplain program, the meat will be divided among team members in need. The remaining food will be donated to Betty's Angels, a local children's shelter dedicated to making sure foster children have the love and support they need to thrive.
None of this would be possible without the hard work of Cooper, Parker, Sutton and Kendall. Thank you for telling us all about what you do, and for putting in the hard work that will help so many people!