About 430,000 children are in foster care across the U.S. More than 2,500 are in Ohio, and that number continues to climb. Millwood, Inc.'s mission, each year, is to make the holidays special for many of these children.
This year, Millwood celebrated its ninth annual Shop Til You Drop event where several women from the corporate location in Vienna, OH purchase Christmas gifts for the children of the Northeast Ohio Adoption Services Angel Tree and Rescue Missions of Mahoning and Trumbull County.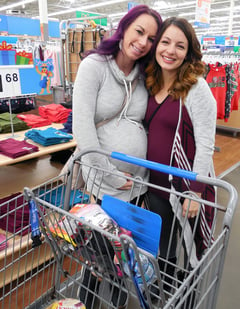 "There are too many less fortunate children in the Valley who often times don't get to open anything on Christmas morning," said Trish Rolland, marketing support, Millwood, Inc. "We take pride in this annual event and hope we're making a difference in these children's lives, especially during the holiday season."
This year the Millwood team traveled to the offices of Northeast Ohio Adoptions Services (NOAS) in Warren where they took angels – each with the name of a child and their Christmas list – from their Angel Tree.
Several Millwood team members will then spend money from their own pockets for the gift or gifts their child has asked for this Christmas.
Gifts will be purchased, wrapped and placed under the Millwood Christmas tree where they will then be picked up by the NOAS team and brought back to be passed out to those children.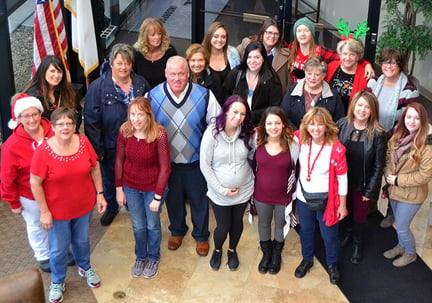 From there, they made their way to our sponsored shopping location, Walmart on Belmont Ave. in Liberty where they shopped for their NOAS child and the Rescue Missions of Mahoning and Trumbull County.
"The Shop Til You Drop program has helped brighten the holidays for local youth in foster care for many years," said Cheryl Tarantino, executive director, Northeast Ohio Adoption Services. "NOAS will deliver over 100 wrapped packages to children and teens this December. NOAS is so blessed with kind partners like Millwood, Inc. who truly make a difference in the community."