Millwood was especially dedicated to the Christmas spirit this December and hosted several events for team members to enjoy with each other and their families.
First, the team started off with our annual Christmas luncheon. The corporate office had a chance to step away from their desks and enjoy an afternoon of games, food and friendship. Our Pillar Award, given annually to the team member that best exemplifies Millwood's four pillars (trust, servitude, discipleship and integrity) was handed out. There were two winners this year; Bridget Rettger, accounting controller and Antonio Reyes, a traveling supervisor at our Cudahy, WI location.
Next, the team participated in a Christmas riddle competition and earned points in our Candy Cane Competition. The competition was based on participation and winning at a variety of our Christmas even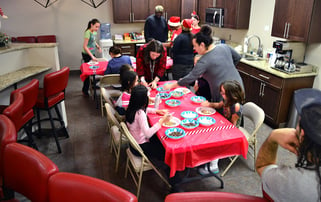 ts and games. One such event was our weekly luncheon, hosted every Wednesday. After collecting Christmas gifts for children in need, the Northeast Ohio Adoption Services team visited during lunch to pick up the donations and speak to Millwood team members.
Finally, we ended festivities with an ugly sweater competition and a visit from Mr. and Mrs. Claus. Team members from our Vienna plant and corporate office brought their children in to meet the magical couple and their elf helper. We also hosted gingerbread house decorating for the kids and ended the day with Mrs. Claus reading "'Twas the Night before Christmas."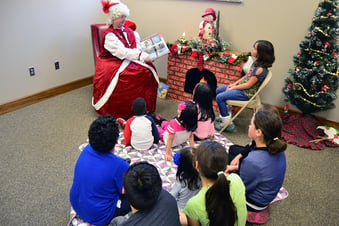 Photos from all our events can be found on Millwood's facebook page by clicking on the photo album tab or searching through our post history. We hope all our readers have had a wonderful lead up to Christmas (or Hannukah, or Kwanzaa or whatever you choose to celebrate!) and have enjoyed the holiday season. We wish you and your loved ones a very Merry Christmas and Happy New Year!
We will be back the second week of January to continue offering more information on the packaging industry, updates on our team members and fun facts to share with friends!